Out of hundreds of startups, ZeemGO was selected as one of four finalists to present for the eMobility Startup Award at the Intercharge Network conference in Berlin.
A space where international leaders in the electric vehicle charging sector, innovative startups, associations and government agencies come together to discuss the development and expansion of electric mobility around the world.
The tenth edition of the conference could be enjoyed in two formats, both digital and face-to-face. The best options to offer and improve the experience of electric vehicle users were discussed at the event.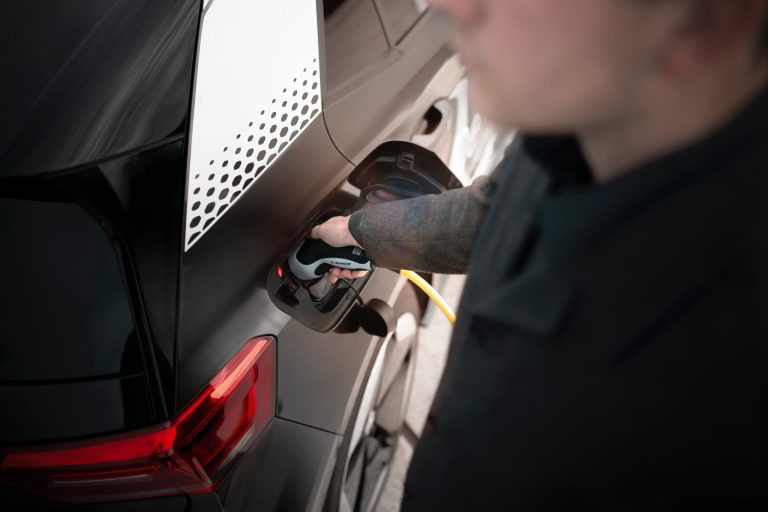 Hubject e-Mobility Startup Award
Since the 2022 edition, the award recognizes startups that go beyond the limits in the electric mobility industry. The four selected were:
The first tokenized platform that collects information and data from public electric mobility chargers, such as quality of charging points, real-time availability, type of connectors, etc. Within its mobile application, when you use it and leave your review of the charging point you used, you earn ZeemCoins, which you can use by exchanging them for different products and services, becoming the standard currency in the electric mobility industry.
It has developed management software that not only enables the construction and technical supervision of charging infrastructures, but also handles detailed billing of charging processes, including fully automatic processing of all roaming events on the CPO side and the MSP side.
Their business model has two fundamental components: hardware sales and software licensing combined with data analysis. It offers solutions to CPOs and their localization partners a one-stop-shop. With Farol, CPOs can be in full control of their point-of-sale experience, providing drivers with card payment, digital signage, eMSP availability at each center, advertising, and product placement. All this with the help of data, guided by personalized analytics collected on a site-by-site basis.
The Go portable powerbank is a powerful, flexible and low-cost way to provide power anywhere for anything. It has been developed to provide charging for electric vehicles and light commercial vans, wherever they are parked. It is also an electrical generator that provides power for equipment, tools, lighting, etc.
Electric vehicle industry
We have experienced a change in electric mobility in recent years, the first operators of charging points began by building a limited infrastructure focused on the local sphere, energy consumption was expensive since electric vehicle drivers a few years ago were a rarity.
What is amazing is the huge mass adoption that is currently happening in the electric mobility industry. With this growth, it faces great challenges: digitally connecting its electric vehicle charging ecosystem and scaling its operations through services.
To provide EV drivers with an infrastructure that lasts over time and offers a great customer experience, the industry must comply with regulatory changes and increase information sharing, collaborating with the entire ecosystem. To understand the digital DNA of electric mobility, different threads must be united into a coherent and functional system.
Intercharge Network Conference
The Intercharge Network Conference is organized by Hubject, the world's largest international eRoaming network. Hubject organizes this event to delve into the challenges, requirements and opportunities of the digital connection of the electric vehicle charging ecosystem, opening a debate on the best way to offer a better experience to electric vehicle users.