Ionclick, a leading company in the installation of charging points for electric and plug-in hybrid cars, and ZeemGO, the first tokenized platform in the eMobility sector, close an agreement through which ZeemCoins will be accepted as payment for the installation services that come from the hand by Ionclick. Ionclick thus becomes the first company in the world to use a token as a payment method for the installation of charging points for electric vehicles. This new method will be available from January 18, 2022.
Ionclick, a visionary company for the installation of electric car charging points
Users of ZeemCoins, individuals and businesses, will be able to use it to purchase plug-in hybrid or electric vehicle chargers, bringing great value to electric vehicle owners and drivers. Ionclick, an innovative company aware of potential, expands its range of payment methods and thus adds transparency and efficiency to its operations.
Agreements like this facilitate the path of ZeemGO, which seeks to be the most complete mobile application on the market thanks to its Gamification module, the scalability and efficiency that it provides with Blockchain technology, with the aim of improving the experience of electric vehicle users.
Both companies share a passion for sustainable mobility and agree that the future of electric mobility lies in Blockchain technology. ZeemGO, hand in hand with Ionclick, has, now more than ever, the solution to make the European charging infrastructure accessible, interoperable and of high quality.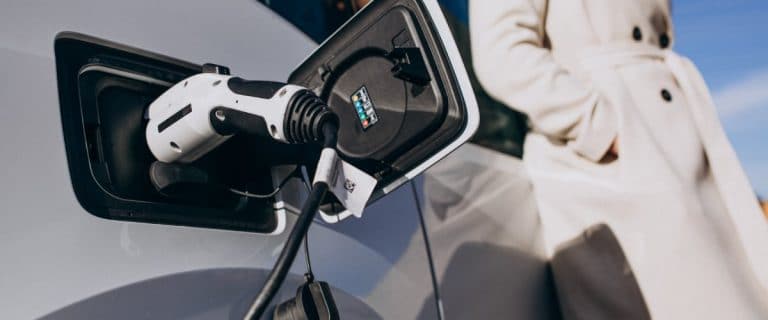 Borja Moreno Candau, CEO at ZeemGO, highlights:
"The future of electric mobility goes through Blockchain technology and ZeemGO has the solution so that the European charging infrastructure is accessible, interoperable and of quality".
For her part, Carolina Collado Salgado, CEO at Ionclick, highlights:
"We continue advancing and setting new challenges but without losing our essence, which is none other than making our clients feel unique and making them feel the wonderful vibrations that electric mobility emanates, we pursue the "wow", excellence in our humble task, achieving with This means that day by day, we enjoy cleaner, more sustainable cities that are in harmony with a lifestyle and mobility that has come to stay".
About ZeemGO and its relationship with electric vehicle charging points
ZeemGO is the first tokenized platform in the electric mobility sector. Through its mobile application and its community of electric car drivers, it collects quality data and charging experience from the public charger network in Europe. This information helps to improve the user experience when charging their car on public roads and consequently drives the adoption of electric vehicles, gradually bringing us closer to a future with emission-free transport.
ZeemGO solves a key need, and that is that users with an electric car find it difficult to find charging stations with the features they need or have difficulties finding quality charging stations. ZeemGO aspires to be the most complete thanks to the information it generates through Gamification, Blockchain technology and Big Data.
ZeemGO users will provide valuable information such as evaluating the charger, if it works, aspects to improve or incidents to solve such as the damaged cable or screen, or services such as restaurants, hotels, etc., in the surroundings, for which they will obtain rewards. The information collected will be in real time, updated and public. In addition, thanks to ZeemCoin, drivers will be able to be part of the project that will revolutionize the electric mobility industry.
About Ionclick
Ionclick, a Spanish-Mexican company led by women with more than 1,200 installations a year, has managed to be a benchmark in the world of Spanish and Mexican electric mobility. Training and knowledge of electric mobility is one of the principles of this company. Specialization, rigor, service and quality, with a single goal: to offer excellence to its clients, with a clear objective: quality over quantity.
Ionclick is presented as the comprehensive solution for recharging vehicles. In full expansion, it was born with the clear vocation of making cities a healthier place to live, it believes that with correct decisions the environmental footprint can be reduced and noise pollution, the levels of harmful particles that are breathed today can be reduced. daily and the emission of greenhouse gases. He encourages the use of alternative mobility and wants to create a new culture around a new mobility in cities.​