Are you preparing for an Easter trip in your electric car? If so, you're probably worried about finding nearby charging points for your vehicle. But don't worry, because the ZeemGO app is here to help you find nearby charging points.
ZeemGO: Your smart companion to find and evaluate charging points for electric cars
ZeemGO stands out as an essential tool for electric car drivers by offering a complete and convenient experience in finding charging points.
The app, available for free, leverages advanced GPS technology to locate the nearest fast charging points in a wide range of locations, ranging from gas stations to shopping malls and other public areas.
What sets ZeemGO apart is its focus on user feedback. The application encourages drivers to leave reviews and comments about the charging points they use, thus providing a valuable source of information for the user community.
In exchange for these reviews, ZeemGO rewards users, creating a benefits system that encourages active participation. This feature not only contributes to building a network of real-time information on the status of charging points, but also allows drivers to make informed decisions about where to charge their electric vehicles.
The application thus becomes an indispensable ally for those seeking to optimize their charging experience, avoiding inconveniences such as defective charging points or the lack of services in the vicinity.
With ZeemGO, drivers can plan their trips efficiently, ensuring fast and reliable charging at every stop, supported by the community of users who share their experiences and recommendations.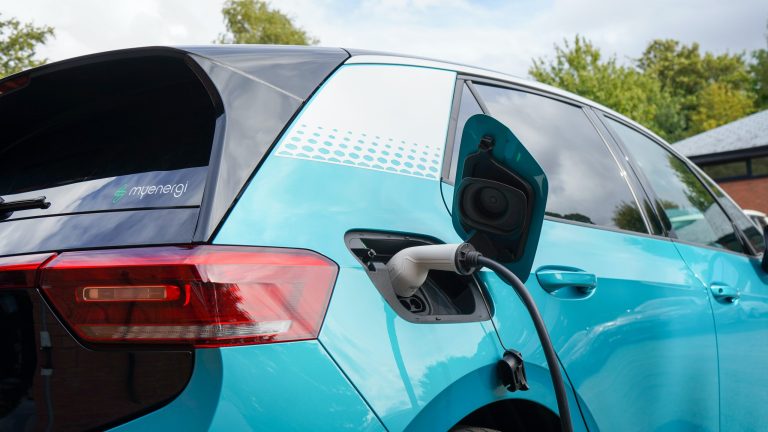 To use the ZeemGO app, the first thing you need to do is download it from the App Store or Google Play and sign up. Once you're registered, you'll be able to search for charging points nearby and filter the results by location, charger type, and other criteria. You can also see reviews and comments from other users to help you choose the best charging point for your needs.
In addition, ZeemGO allows you to accumulate ZeemCoins and use them directly through the application to pay for products and services from its portfolio of partner companies. This means that you will not have to worry about finding the best offers in different companies related to sustainable mobility.
In summary, if you plan to travel on Easter Holidays with your electric car, the ZeemGO application is an essential tool to find and pay for nearby charging points. With ZeemGO, you can enjoy a worry-free trip with the peace of mind of knowing that you can always find a nearby charging point when you need it.
Download the ZeemGO app today and start enjoying all its benefits!